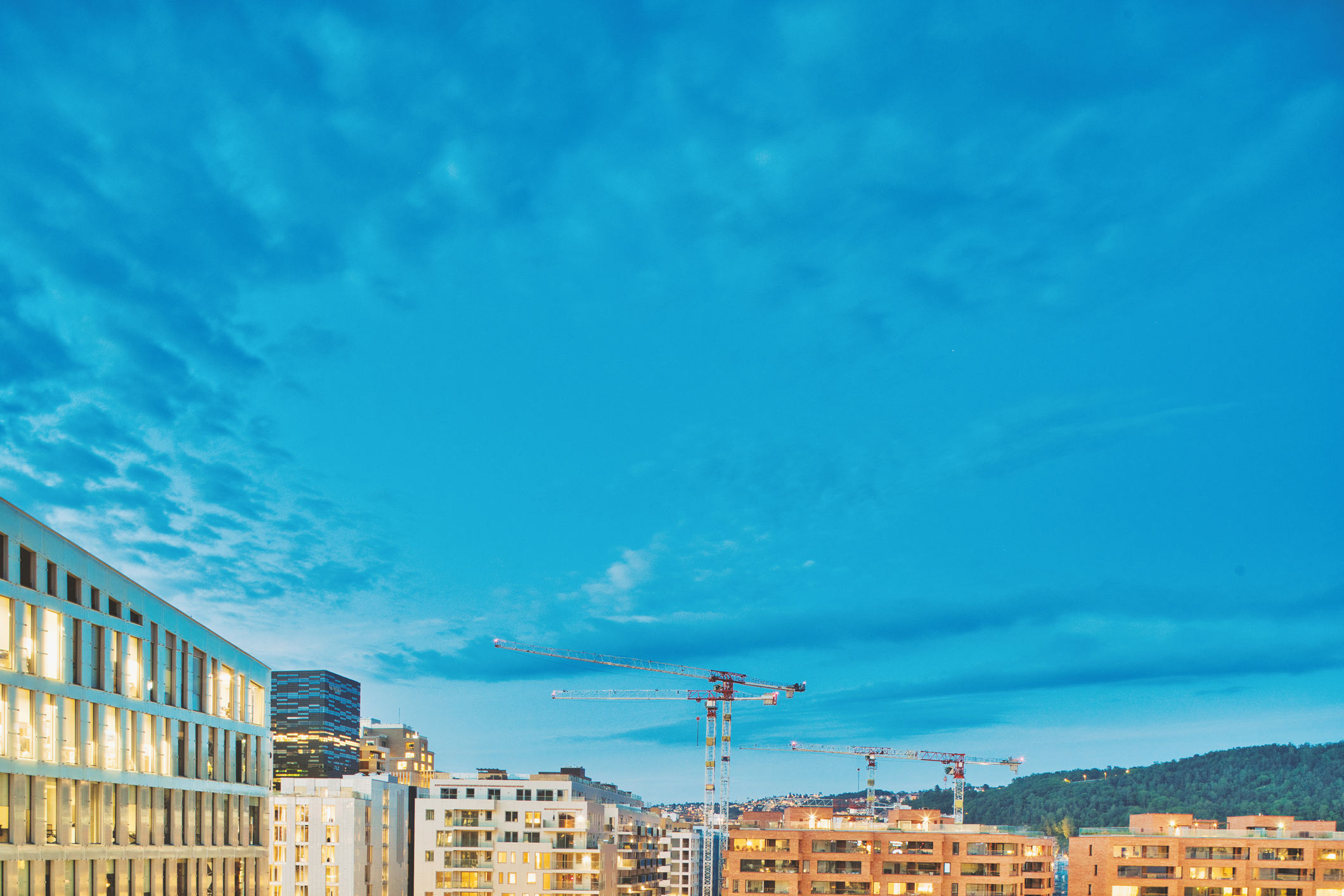 Real Estate Development
Development projects involve several stages, and complex problems often arise which must be addressed by landowners and real estate developers. We employ a combination of legal expertise and industry knowledge when providing practical and commercial advice with the aim of result-oriented processes to ensure, highlight and realise real estate value. We assist from idea to completion, through regulatory and building application processes, negotiations on contractual matters and in any disputes that may arise.
Our commercial lawyers have long experience with advising on real estate development projects. We have accumulated decades of in-depth industry knowledge and an extensive contact network of contractors, developers and consultants.
We assist in regulatory and building application processes, contract negotiations, property structuring and transactions, as well as risk identification and management throughout the development chain from unused land until building completion and use. We also regularly litigate before the courts of law in ordinary disputes and in expropriation and appraisement.
Real estate development often requires interdisciplinary involvement. Our real estate lawyers have a seamless collaboration with adjacent legal areas, with legal aspects pertaining to construction, tax and VAT, family law and inheritance. In this way, our clients will always receive the best expertise available.
Brækhus has been recommended by Legal 500 within real estate.
The firm has a very solid and competent real estate department that I have had the pleasure of working with for several years. They give clear advice to their clients.

client testimonials, Legal 500
Read more about our expertise
Examples of what we do
Examining and defining a property's development potential
All stages of the purchase and sale of real estate and real estate companies
Planning and building application processes
Development agreements between landowners and municipalities
Construction and consultancy agreements
Rental and leasing agreements
Ground leases
Property structuring, including division/amalgamation and sectioning
Establishment and organisation of real estate companies and housing companies
Property law, including registration and easements/right of use
Neighbour issues
Roads, water and sewage and other infrastructure, and the establishment of a road or water and sewage cooperatives
All stages of legal proceedings and appraisement
Negotiations and settlements