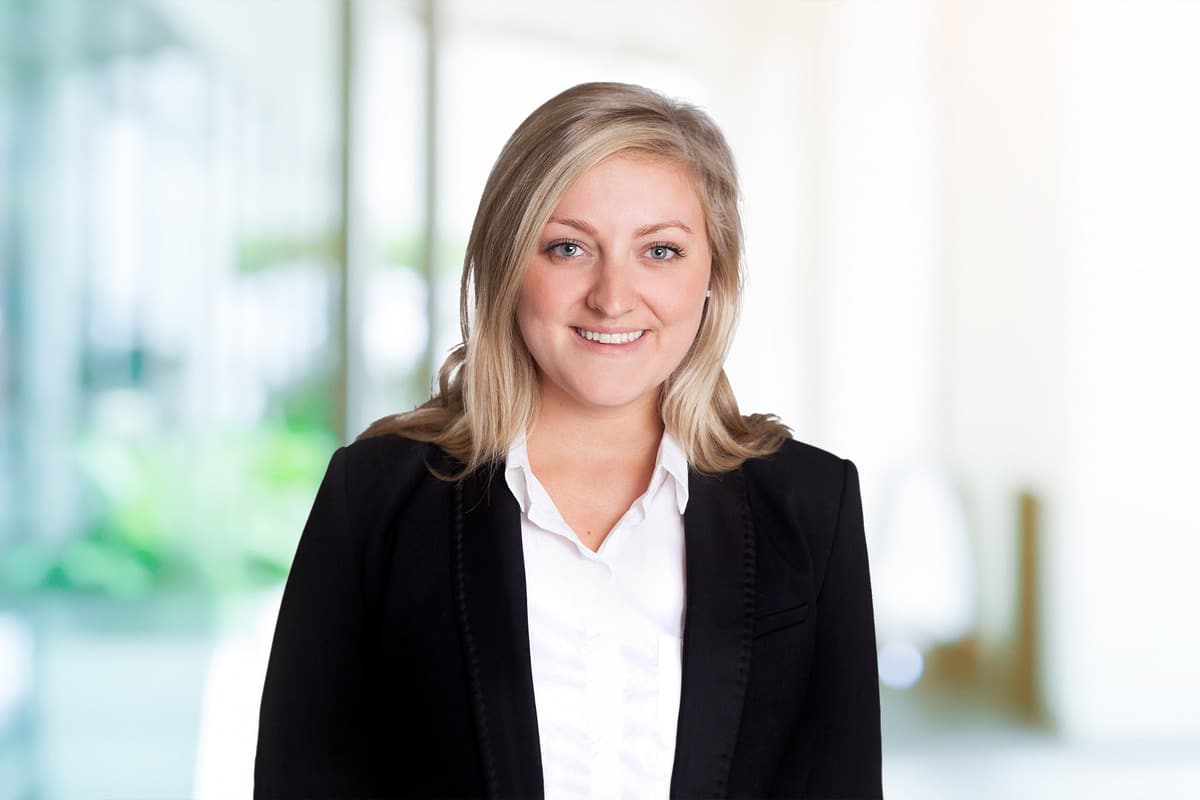 Therese Hellem
Senior Lawyer
Therese Hellem assists with issues involving corporate law, transactions, and restructuring and financial processes. She also has several years of experience with estate administration and insolvency, and she assists Brækhus' estate managers with ongoing estate administration, in addition to other complex issues resulting from insolvency, including assistance to Norwegian and international creditors, shareholders and board members.
Therese has a master's degree in law from the University of Oslo, with specialisation in insolvency and liens. She also studied corporate finance at the Chicago-Kent College of Law. Her master's thesis focused on restructuring and insolvency with voided payments as part of a rescue operation.
Therese is involved in Brækhus' international network and is a Young Lawyer representative with Meritas.
| | |
| --- | --- |
| 2023 | Senior Lawyer, Brækhus Advokatfirma |
| 2020 - 2022 | Lawyer, Brækhus Advokatfirma |
| 2018 | Associate, Brækhus Advokatfirma |
| 2018 | Associate, Gram Hambro & Garman Advokatfirma |
Meritas Young Lawyer Program
| | |
| --- | --- |
| 2020 | Lawyers' practising certificate |
| 2017 | Master of Laws, University of Oslo |
| 2016 | Exchange program, Chicago-Kent College of Law |
| | |
| --- | --- |
| 2022 | Author of templates and guides for Intellectual Property, Juridika, Universitetsforlaget |