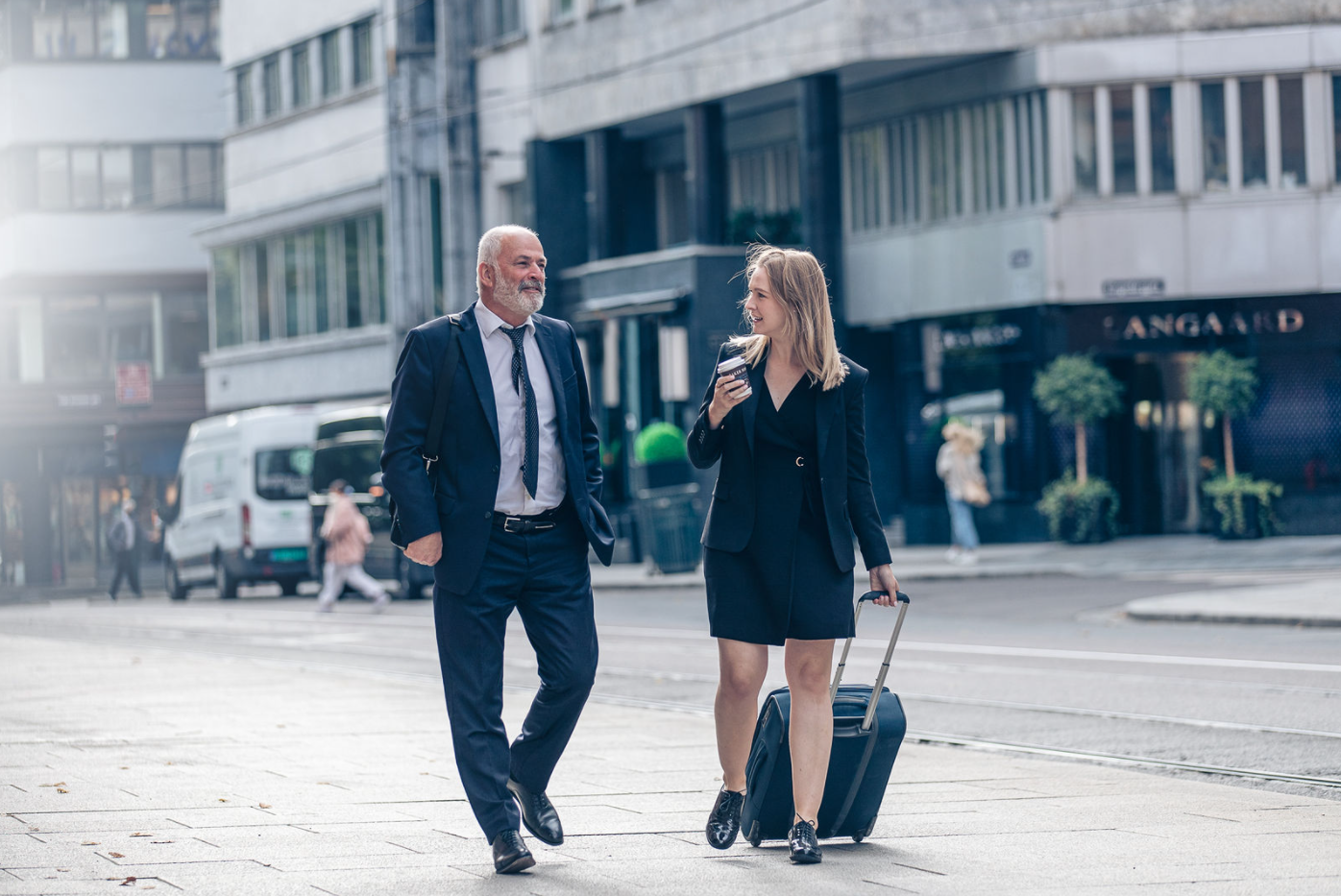 Global Mobility
In a global labour market with increasing international working conditions and travel, it is important to have control over planning, regulatory conditions and administrative obligations for employers and employees. We are familiar with the possibilities and challenges of posting and hiring employees, and we can assist throughout the whole process.
Increasing globalisation gives companies the opportunity to expand internationally, and more and more find they need to post and bring in employees.
Global mobility is about being able to seamlessly move resources across national borders. Good control of strategy, administrative obligations and regulatory matters is crucial for successful processes.
Brækhus has expertise in international working conditions and business travel for companies with operations and employees in many countries. With a background from the Norwegian Tax Administration, the large auditing firms, and Global Mobility departments in multinational companies, our team of advisors has solid experience in this area. We are familiar with the processes and challenges, and how these can be resolved.
We provide a complete solution within global mobility and assist with all, or parts, of the process, from choice of strategy and policy development to work and residence permits, tax and social security conditions and statutory reporting. We know what is important, both for employers and employees, when it comes to working across national borders, and we work closely with our clients to meet their needs.
We have a strong international focus and collaborate with Andersen Global, Crowe Global and Meritas, who are represented by lawyers and tax advisors in 130 countries. The Global Mobility team works in an interdisciplinary way with experts from fields such as employment law and business law, and with BD VAT and Tax Services.
Examples of what we do
National and international personal taxation
International wage reporting
Social security and pensions
Tax returns
Employer tax
Immigration
Work contracts and policies
Contact