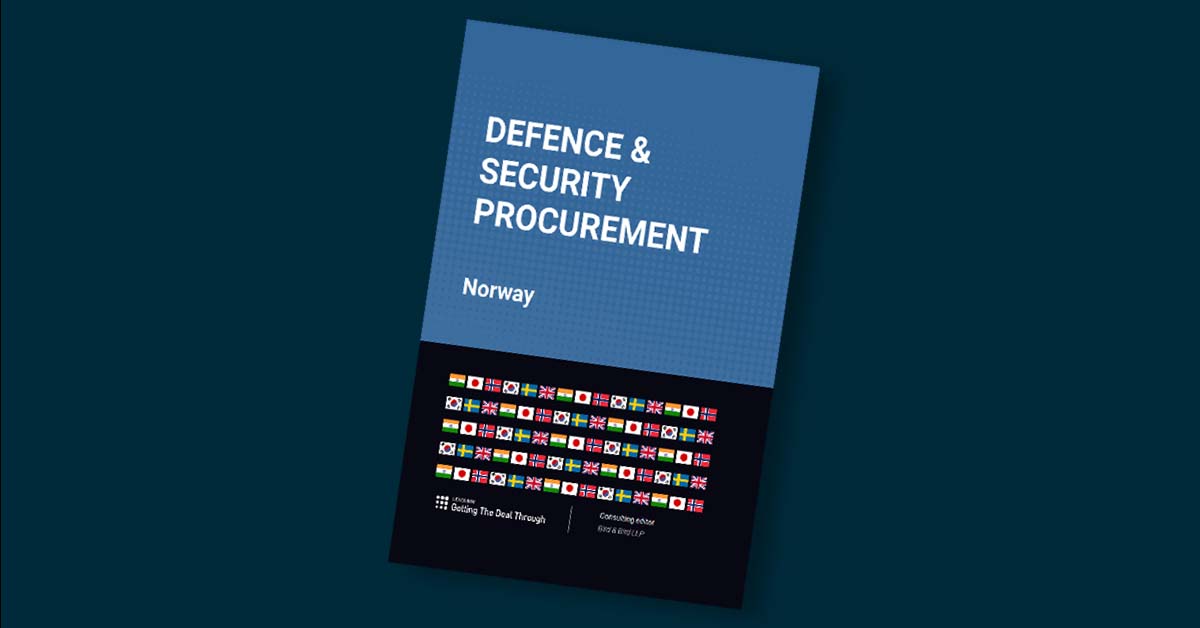 Brækhus has contributed to Defence & Security Procurement 2022, published by Getting the Deal Through
Partner Christian Bendiksen and Senior lawyer Alexander Mollan have recently contributed to the Norwegian chapter on defence and security procurement in this year's edition of the prestigious publication "Getting the Deal Through". The article is published in Getting the Deal Through – Defence & Security Procurement 2022 by Law Business Research Ltd.
Getting the Deal Through is a Q&A-based worldwide reference guide covering 150 jurisdictions. The guide is used as an information resource by more than 150,000 in-house lawyers, private practitioners and heads of companies and government institutions, and provides an overview of current legislation and important issues within a given jurisdiction.
Brækhus has extensive expertise in public procurement and advises clients concerning all procurement procedures – from simple bidding to exclusive supply procurement and competitive dialogue – and in most markets – from security procurement where the competitive basis is partially exempt publicly and defence procurement to the competitive dialogue in the health sector and simple construction contracts.